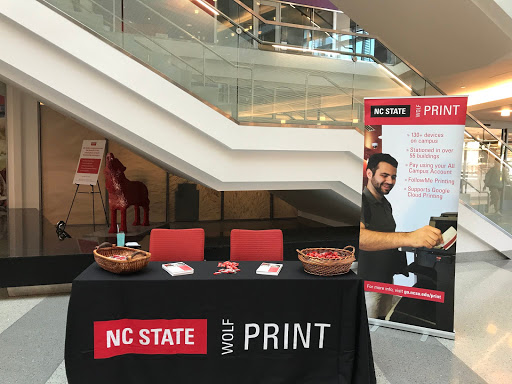 As we approach the Fall semester, the WolfCopy team is getting ready to welcome students back to school. Our WolfPrint program, the university's printing operation geared towards students, is a great resource that allows students to print assignments and scan their work without leaving campus.
A common question that we receive from students on their first week of class is: "How do I print and scan with this device? "
Check out the following video, which demonstrates how easy it is to operate our multi-functional devices:
Did you know?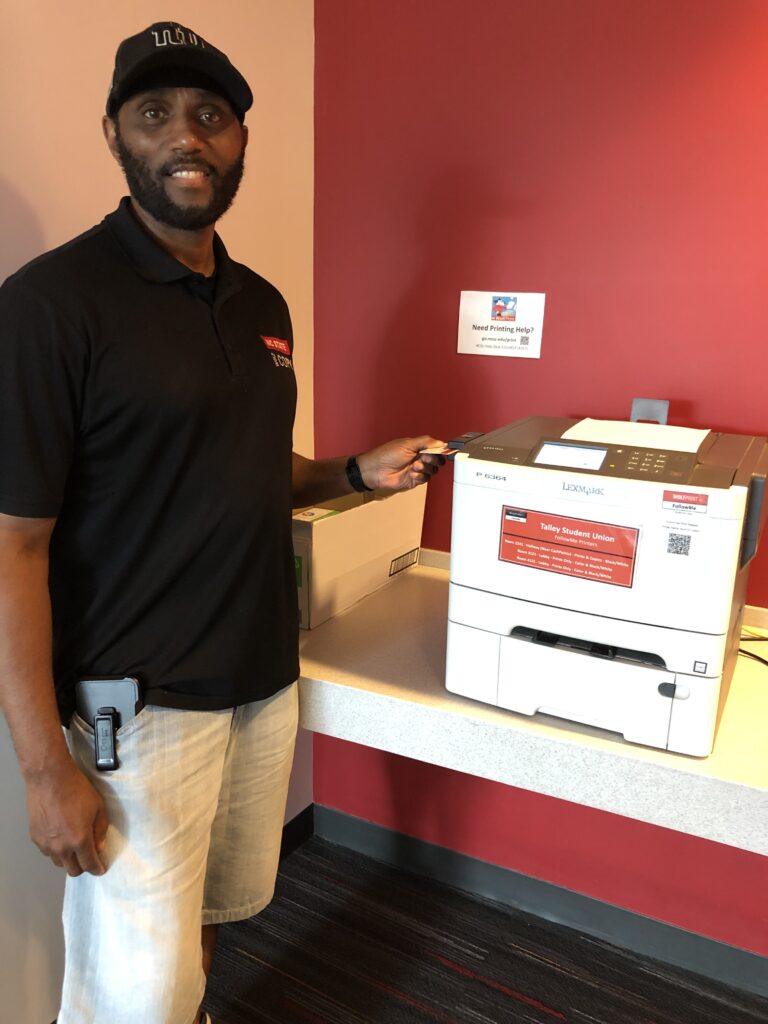 WolfPrint has a fleet of 130+ printers located in over 55 buildings on campus, including select residence halls. In addition to printing from convenient locations, the Follow Me printing feature allows you to send your job to a printer and pick it up at any Follow Me location within 12 hours! This feature provides a secure way for students to print their 2 a.m. papers and pick them up on the way to class the next day. Not only is WolfPrint FollowMe convenient for students who can submit a print job from any device (desktop, laptop, smartphone, etc). They can also pick it up at one of the WolfPrint FollowMe printers on campus and pay with your Wolfpack One Card.
Touchless Printing is Here to Stay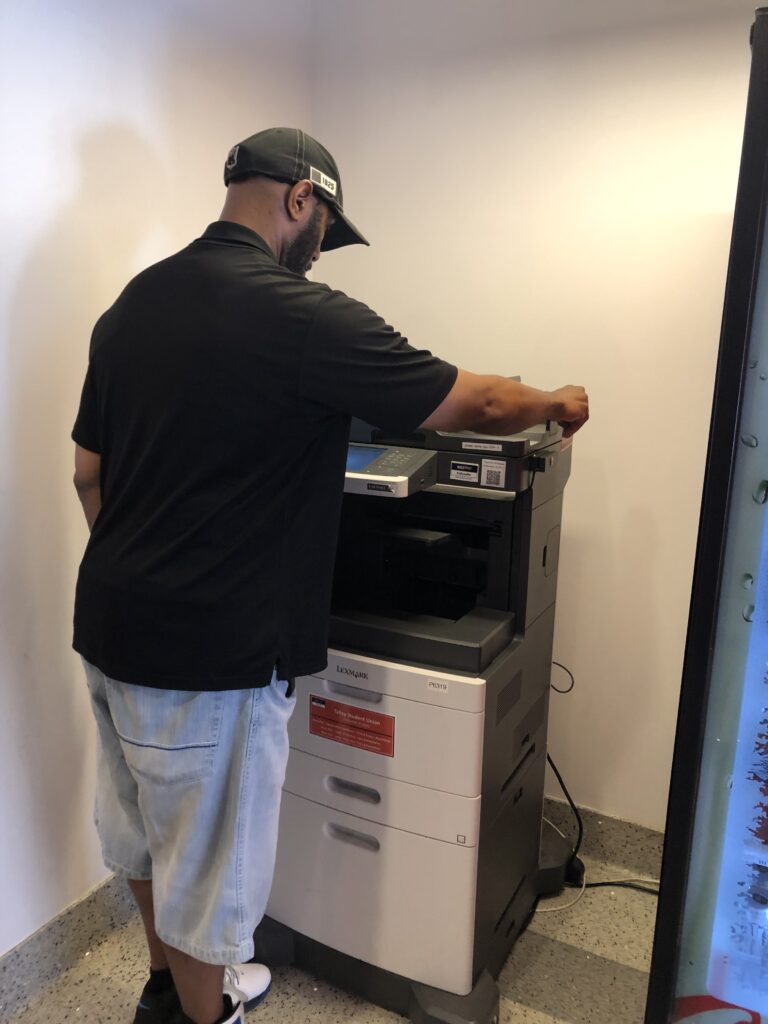 Touchless printing, a WolfPrint feature that we launched in 2020, has revolutionized the way we print by placing a QR code visibly on each of the WolfPrint devices. When you submit your print job via WolfPrint, you then select where you wish to collect it. When you arrive at the printer location, scan the QR code using your smartphone's camera and that's it. The print job is released, completely touch free!
You can always release print jobs with your Wolfpack One Card or by entering your Unity ID and password. We hope you find it useful and convenient to get your print job done, wherever you are.
For more information, please visit the WolfPrint and WolfPrint User FAQ pages.