Meet Hays Poole!
Contract Review Specialist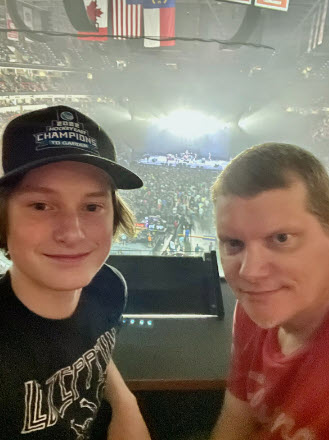 Hays started his career with NC State 21 years ago! He has worked as the contract review specialist for Procurement & Business Services where he reviews, negotiates and acquires signatures for university procurement contracts and provides support for departments.
Hays is a Raleigh native and an NC state graduate; class of '92! Hays is a film buff, enjoys attending NC State sports games, is a Hurricane hockey enthusiast and enjoys seeing live concerts. 
Hays is married to his wife, Kathy and they have one son, Will, who is 15. Hays and his son recently attended the Rage Against the Machine tour last month (pictured right).