The MarketPlace is a self-service, e-procurement tool that automates the full procurement to payment process, saving both time and money. Approved buyers shop for goods and services, create and route requisitions for approval, transmit orders to suppliers, and document the receipt of orders online. All supply purchases below $2,500 should be ordered via the MarketPlace or paid for with a PCard.
Navigate to Financials>MarketPlace>Shop the MarketPlace to shop MORE than 60 Supplier Catalogs today and don't forget to Shop the MarketPlace First.
By Shopping on the MarketPlace…
YOU HAVE SAVED
$6,500,000
IN
FY 2022 – 2023
YOU HAVE PLACED
75,563
ORDERS IN
FY 2022 – 2023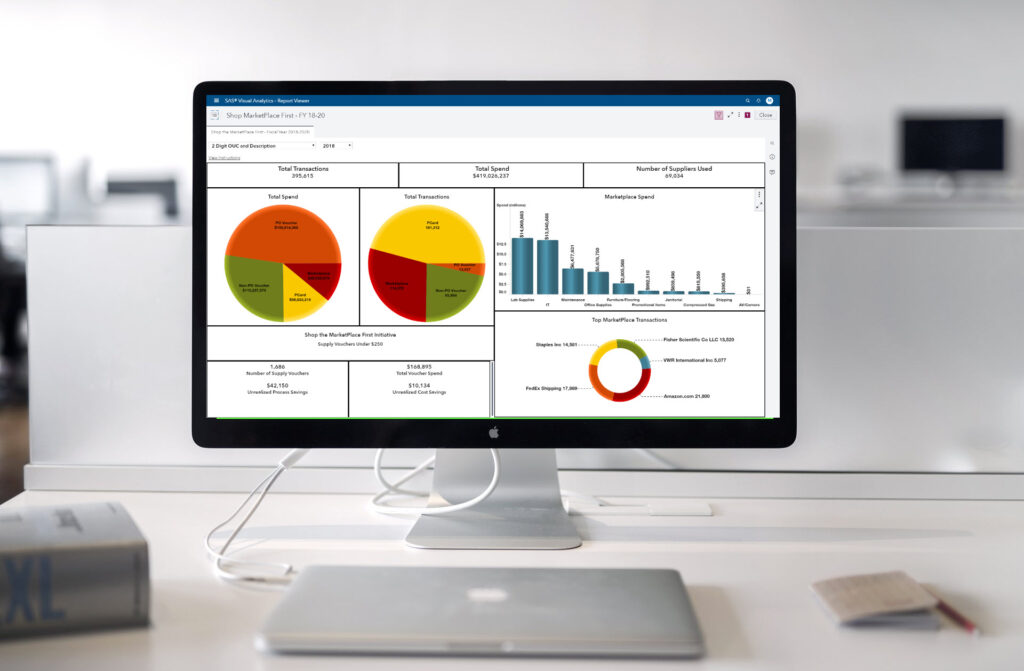 Annual MarketPlace Expo
Every year, Procurement & Business Services hosts an Expo bringing together suppliers and campus users all in one spot. Suppliers can talk to campus about their products and services and campus users can introduce themselves, ask questions, discuss product needs and win door prizes!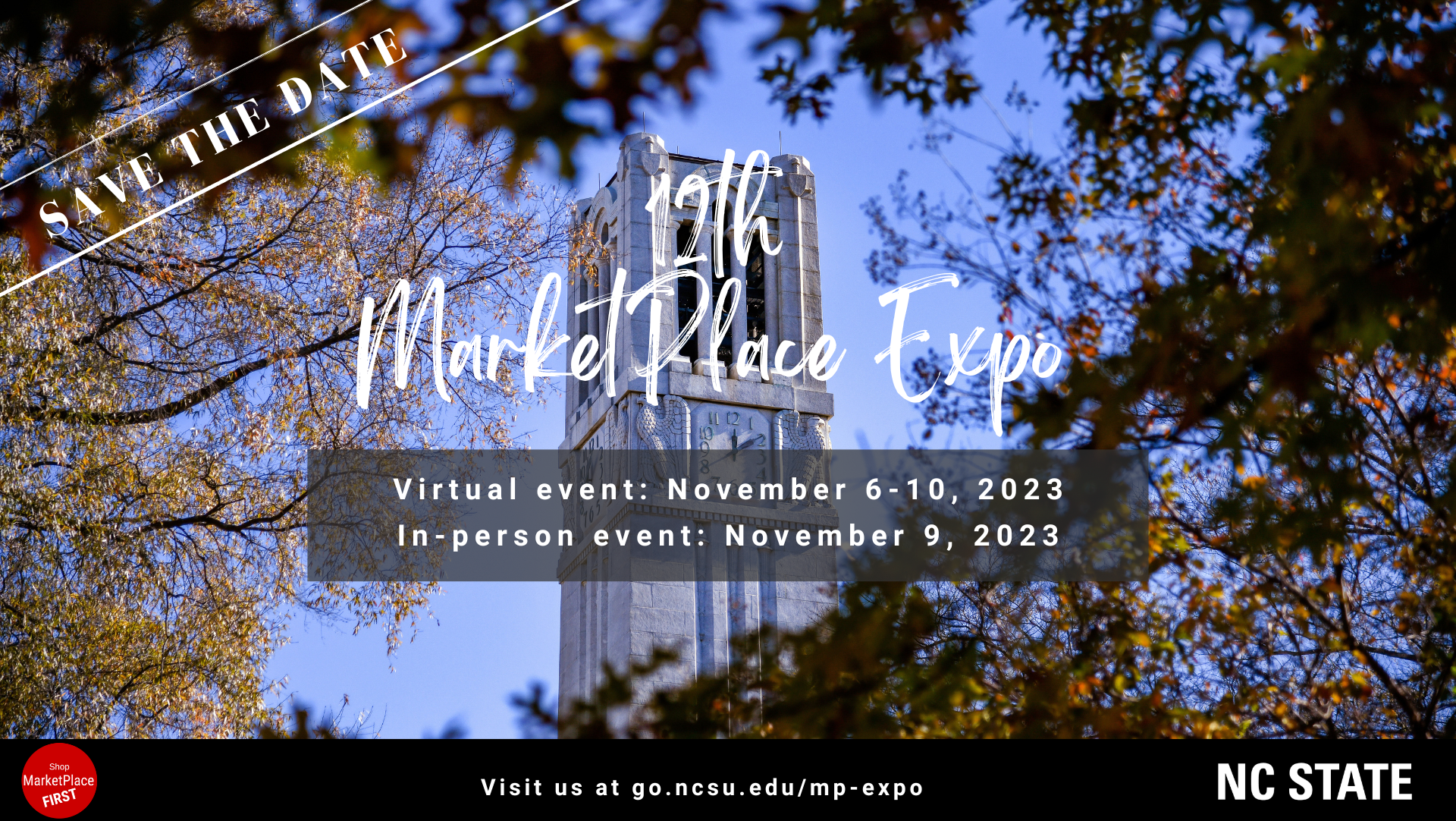 Contact Us
Need Help? Email the Help Desk at help@ncsu.edu or call (919) 515-HELP.