The Materials Support Warehouse operates an electronics recycling program designed to offsets the cost of compliantly handling electronic products owned by the university, which may be nearing the end of their useful life. A recent e-Waste initiative that generated interest and excitement for Warehouse operations was the grand opening of the NC State Restore.

The Restore offers a wide variety of Mac and Windows computers, monitors, and ram at incredible prices. Desktop computers and laptops can be purchased from anywhere between $50 and $500, while computer peripherals are priced from as low as $1.
Below is a comparison of potential savings that the Restore offers:
| | | | |
| --- | --- | --- | --- |
| Item | Restore Price | Retail Price (New) | Savings |
| Apple laptop | $250 (i7 chip) | $1,350 (i5 chip) | $1,100 |
| Dell laptop | $200 (i7 chip) | $1,130 (i7 chip) | $930 |
| Apple iMac | $200 (i7 chip) | $2,200 (i7 chip) | $2,000 |
| Dell desktop | $400 (i7 chip) | $2,129 (i7 chip) | $1,729 |
| Dell Monitors | $20 | $225 | $205 |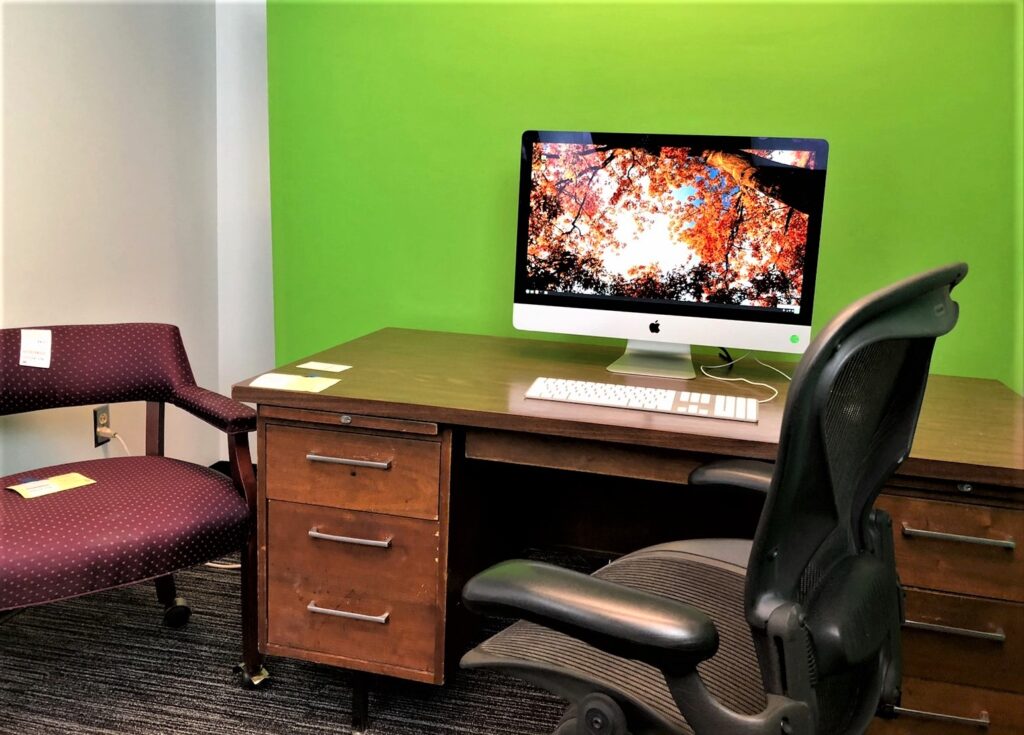 Stretch your dollars even further by shopping at Surplus Store, where you can shop for a complete home office setup. You can outfit your home office with a computer, desk, desk chair, & side chair for less than $300.
Desk: $3
Desk Chair $30
Side Chair $15
iMac: $250 for Intel core i7 processor
What is Surplus Property?
Surplus property is property that has a resale value but is no longer needed by a university department to continue its operation.
Surplus items come from NC State offices, classrooms and research labs. Once received at the Materials Support Warehouse, the Surplus Property Team evaluates the condition and researches fair market value.
Some of the the most common surplus items available for purchase include:
Lab Equipment
Office Supplies and Equipment
Athletic Equipment and Apparel
Audio/Video Equipment
Computer Equipment and Peripherals
Furniture
Machinery and Tools
Medical Equipment
Musical Instruments
Miscellaneous items
Stop by and Shop with us! The Surplus Store is located at 3240 Ligon St.
Public Sales hours: 2nd and 4th Thursday, 1:00 – 3:00 pm
For university department buyers, store hours are Monday, Tuesday, and Friday, 7:30 – 11:30 a.m. and 12:30 – 4 p.m.
Need Help? Contact Us!
Bill Carlson
Surplus & Warehouse Manager
(919) 515-8568