Campus Launch and Training Sessions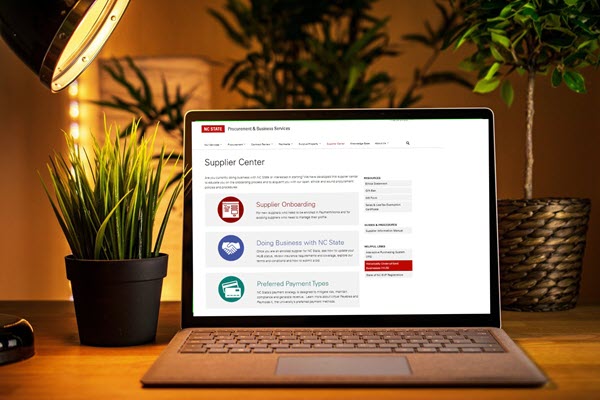 Campus Launch: September 28
Starting September 28, departments will be able to initiate supplier invites through the new and enhanced Supplier Center. The Supplier Information Manual for Campus is available to guide you through the supplier onboarding process.
Please note: The Supplier Center will be unavailable for new requests from September 22-27. All pending requests in the queue will continue to be processed.
Training Sessions
In preparation of campus launch, we are offering the following virtual training sessions that will include a demonstration of the new process.
Monday September 20, 10:00 a.m.
Wednesday, September 22, 1:00 p.m
Friday, September 24, 3:00 p.m.
Click on this link to select your session and register through REPORTER. If you are unable to attend any of these sessions, you can watch this on-demand video of the presentation and demo.
Connected Vendors
Since July 16, the Supplier Onboarding Team has initiated invites to 1,120 select suppliers during soft launch of the platform. Of those suppliers, 430 have been connected (onboarded) and another 150 are pending approval.
Reminder: If suppliers contact you to verify the legitimacy of the email invite, please reassure them that this is NC State's new supplier onboarding process and direct them to the Supplier Information Manual for Vendors.
Please Share!
This announcement is being sent to Lead Business Officers and other personnel who currently have access to submit requests to add and update suppliers in the Financial System. Please share this announcement in your departments, as appropriate.
Questions?
Contact Megan Brown or Monica O'Brien at supplier_onboarding@ncsu.edu.
Want to learn more?
Visit the Supplier Center where you can access:
Supplier Information Manual for Campus
Supplier Information Manual for Vendors
Training Videos (coming soon!)