There is no doubt that the year 2020 has presented a great deal of challenges to our personal lives, to the university, and to the world. However difficult our lives may be, we can still find something to be grateful for.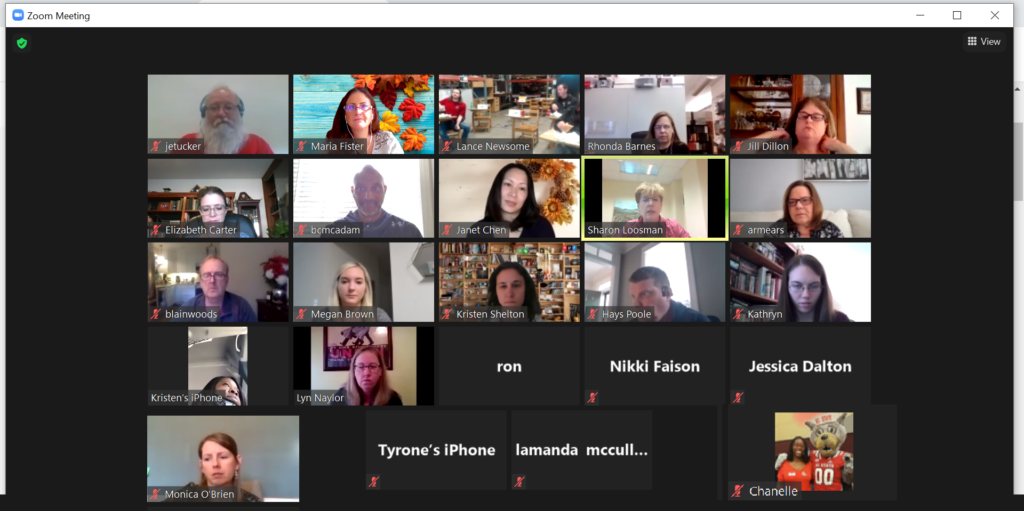 At Procurement & Business Services, we are grateful for our incredibly dedicated team, who goes above and beyond to keep the university's procurement engines running. To express our gratitude to our team, this year we held the first Virtual Thanksgiving Lunch where colleagues shared lunch, fellowship, and got to share their plans for the holidays.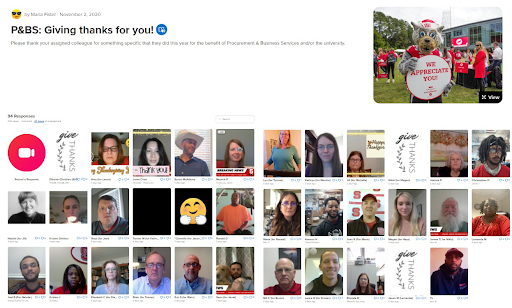 The centerpiece of this event was a video activity where a randomly assigned staff member gave thanks to a colleague for their contributions to P&BS and to the university. In as little as 30 seconds, team members utilized their creativity and humor to acknowledge their colleagues with heartfelt messages.