Procurement & Business Services is excited to announce the launch of Purchasing 102, the last course requirement necessary to become a Certified Departmental Purchasing Representative (CDPR). The other two courses that are part of the CDPR certificate series are MarketPlace Training and Purchasing 101.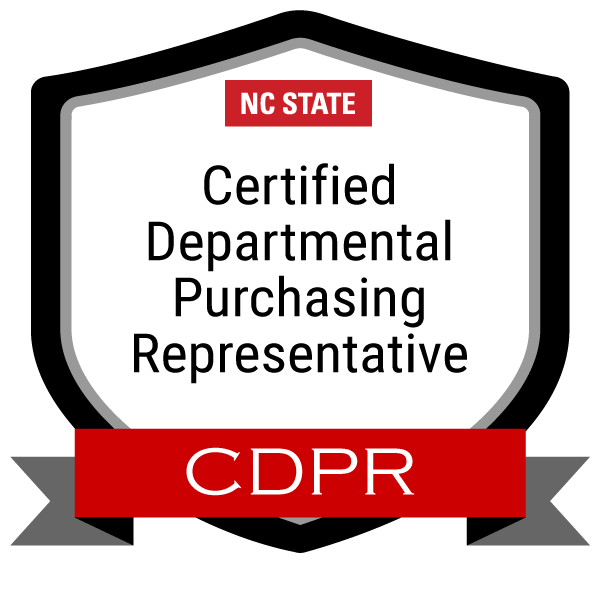 WHAT IS CDPR?
CDPR is a Procurement Services initiative and is designed to support NC State staff in their everyday procurement processes.

WHO SHOULD SIGN UP?
NC State staff who would like to advance their career as finance professionals.

HOW DO I SIGN UP?
Here are the instructions to sign up for both the certificate program and the individual courses via REPORTER (you have to register for both to receive the certificate of completion):

1) Register for the CDPR program
2) Register for MarketPlace Training
3) Register for Purchasing 101
4) Register for Purchasing 102

Have you already completed the CDPR program? Help us get the word out!