Did you know how much futher your dollars can go if you shop at the NC State Surplus Store?
If you are a thrifty buyer and want to stretch your budgeted dollars, buying from the Surplus Store will pay dividends. You can outfit your office with a computer, desk, chair, bookcase, and filing cabinets for only $250.
When purchasing these items new, you would spend:
Desk: $400
File Cabinet: $155
Office Chair: $100
Bookcase: $100
Printer: $300
iMac: $600
Total: $1655
In this case, buying from the Surplus Store saves around $1400. In addition to office furniture, we sell Apple and Windows computers, desktops, laptops and peripheries. Audio and video equipment are also very popular sale items.
What is Surplus Property?
Surplus property is property that has a re-sale value but is no longer needed by a University department to continue its operation.
Surplus items come from NC State office, classroom and research labs from across the state. Once received at the Materials Support Warehouse, the Surplus Property Team evaluates the condition and researches fair market value.
What type of surplus items can I buy?
Here are few of the most common surplus items available for purchase:
Lab Equipment
Office Supplies and Equipment
Athletic Equipment and Apparel
Audio/Video Equipment
Computer Equipment and Peripherals
Furniture
Machinery and Tools
Medical Equipment
Musical Instruments
Miscellaneous items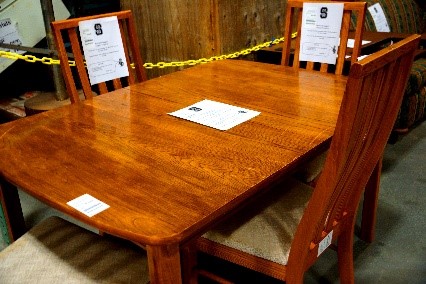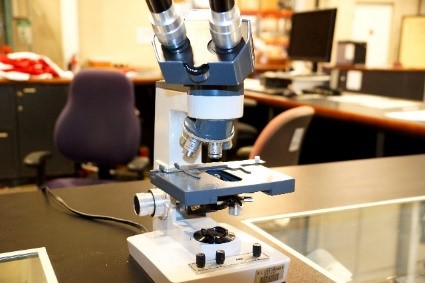 Where and when can I buy surplus items?
The Surplus Store is located at 3240 Ligon St, Raleigh.
For university department buyers, Store hours are Monday, Tuesday, and Friday, 7:30 – 11:30 a.m. and 12:30 – 4 p.m.
Public Sales are held on Thursdays from 1 – 3 p.m.
Need Help? Contact Us!
Bill Carlson
Surplus & Warehouse Manager
(919) 515-8568
Lance Newsome
Central Receiving and Surplus Warehouse Lead
(919) 515-5525