After months of planning and a couple of years on hold, it finally happened: NC State hosted the 21st University Surplus Property Association (USPA) conference, which took place in March at the StateView Hotel.
What Took So Long?
It all started in mid-2019, when NC State Surplus agreed to host the next USPA conference. The team began planning the conference right there and then. By late 2019, the hotel and conference event space were secured with deposits paid. Seasoned surplus experts were lined up to speak and surplus property professionals from 44 colleges and universities across the country had signed up to attend. Vendors that support university surplus operations also signed up. The conference agenda was completed and sent to the attendees. Events were scheduled to ensure engagement with association members and supporting vendors. This event was shaping up to surpass past attendance records.
And Then…Life Happens
Every year, members from the USPA look forward to this conference, where they network and share experiences and ideas with other surplus colleagues. Just a couple of weeks before the conference was scheduled to start, it all came to a screeching halt. As we all experienced, the COVID-19 pandemic put an extended pause to in-person events and travel. This was a major setback for USPA members, vendors and especially for the NC State Surplus Conference Planning Committee who had been planning the event for months.
Going Back to Normal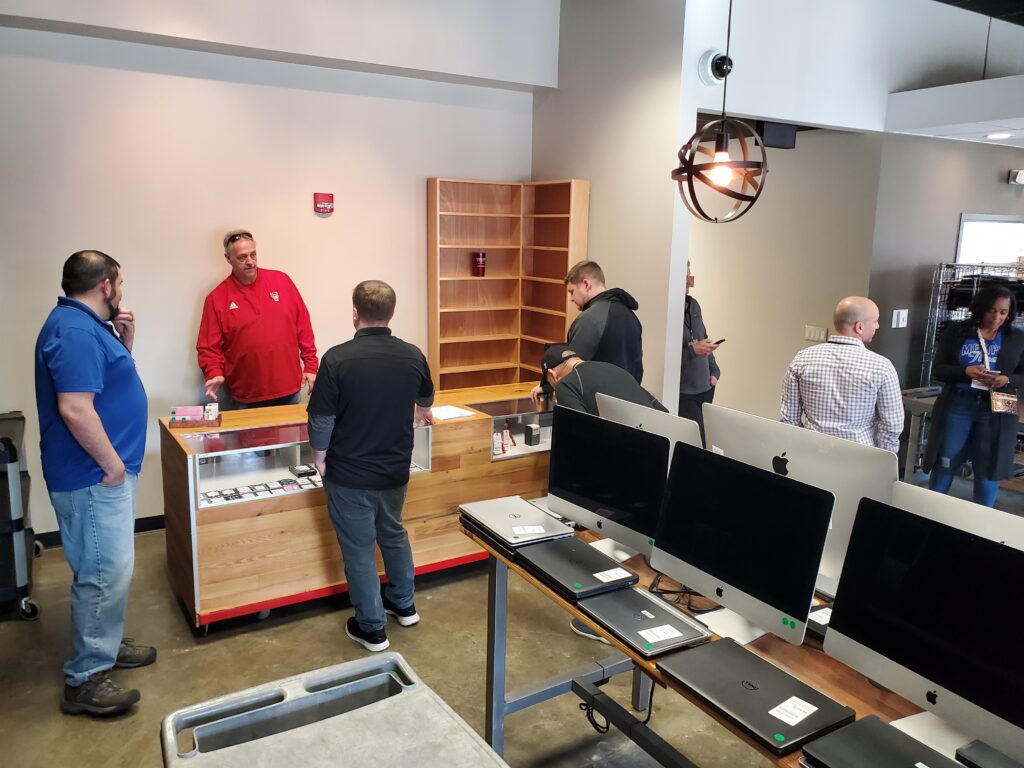 Once we were cleared to plan for an in-person event for 2022, the planning committee picked up right where it left off. And their efforts were not in vain. The conference took place March 20-23 and there was a renewed enthusiasm for sharing the experiences and knowledge for which the surplus property community is highly regarded.
24 colleges and universities from around the country gathered at the StateView hotel in Centennial Campus. Colleagues from Stanford, Temple, University of Alabama, University of Colorado, Duke University, Oregon State, UNC Wilmington and UNC Greensboro, among many others, spent three full days exchanging ideas, best practices and lessons learned.
The NC State Surplus Property team organized a tour of the Ligon Street Warehouse, which included a mock lottery to demonstrate public surplus sale logistics.
The USPA Conference Experience
The rich collaborating environment that is part of the annual USPA conference theme is also the highlight of this event. Year after year, conference attendees share the wealth of information that they walk away with, well beyond what they expected.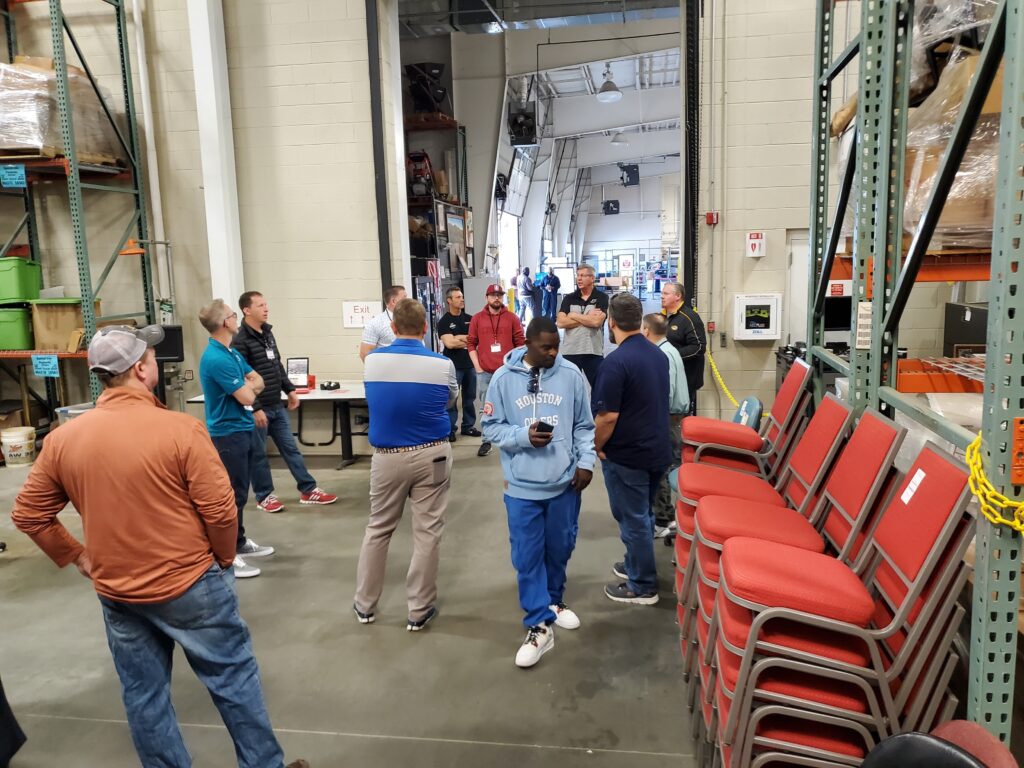 Lance Newsome, the NC State Warehouse and Surplus Lead, attended his first conference in 2018. Not having attended this event before, and not knowing what to expect, he was unsure if the use of his time would be well spent. To his surprise, Lance quickly learned that USPA conference attendees have a wealth of knowledge and expertise to offer, which are of tremendous value to NC State Surplus Property operations.
After his first event, Lance began building his own network of surplus professionals, reaching out and seeking out valuable information that he could bring to NC State. After attending this conference for two consecutive years, Lance is now being sought after by universities and colleges to learn about the great things we do here at NC State. Lance not only has become an enthusiastic supporter of the USPA but also, has offered to offer his expertise to the surplus community by running for president of the organization. Lance was elected president of the USPA during this year's conference. Congratulations, Lance!
USPA Membership: Worth the Investment
NC State has attended the annual USPA conference since 2014. Through these events, the Surplus Property team has brought in innovative ideas that have resulted in increased surplus revenue year over year since 2014.
One such idea is the repurposing of electronics, such as computers, laptops, mobile devices, cell phones and other electronic devices. This initiative was the focus of the Surplus Property team for FY21 and resulted in $146,000 in sales. Year-to-date sales for FY2022 are already $232,000, a 59% increase! With three months left in the fiscal year, the revenue estimate is just over $300,000 in repurposed electronics.
With the operational knowledge and support from USPA members, the NC State Surplus Property team is now able to repurpose electronics, increase revenue and support the electronic recycling program while diverting tons of waste from the landfill. None of this could have been accomplished without actively participating in the USPA conference, engaging with conference participants, applying what they learned, remaining nimble and pursuing excellence in everything that they do.