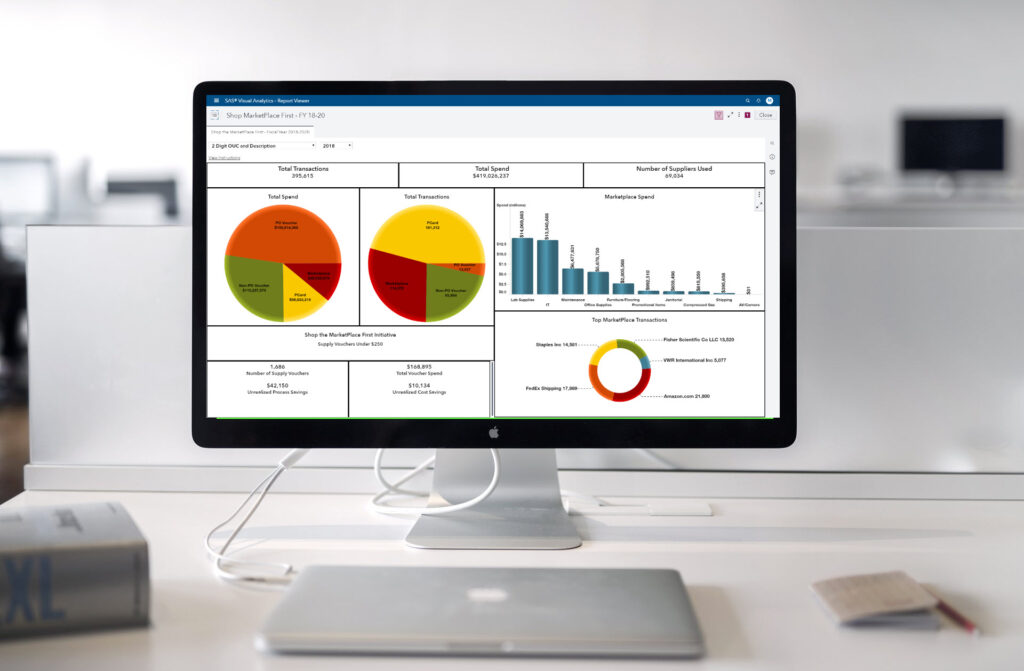 The NC State MarketPlace Team is happy to announce a new analytics tool called the Shop the MarketPlace First Dashboard.
Developed in collaboration with the Systems Team, EAS, and SAS VA, the Dashboard will help measure the success of the MarketPlace program through an easy-to-use platform that displays visual charts and reports of a department's spending habits.
Our goal is to give MarketPlace consumers direct access to their financial data and empower them to make informed and timely budgeting decisions.
Current available actions include:
Save image
Print Object
Share object
Stay tuned — a data export function is coming soon to allow you to export reports to Excel!
This guide provides instructions on how to access and use the Dashboard.
Once you've had a chance to use the Dashboard, we would love to hear your thoughts. Submit your feedback or comments by filling out this survey.

Do You Have a Question? Contact us at help@ncsu.edu.